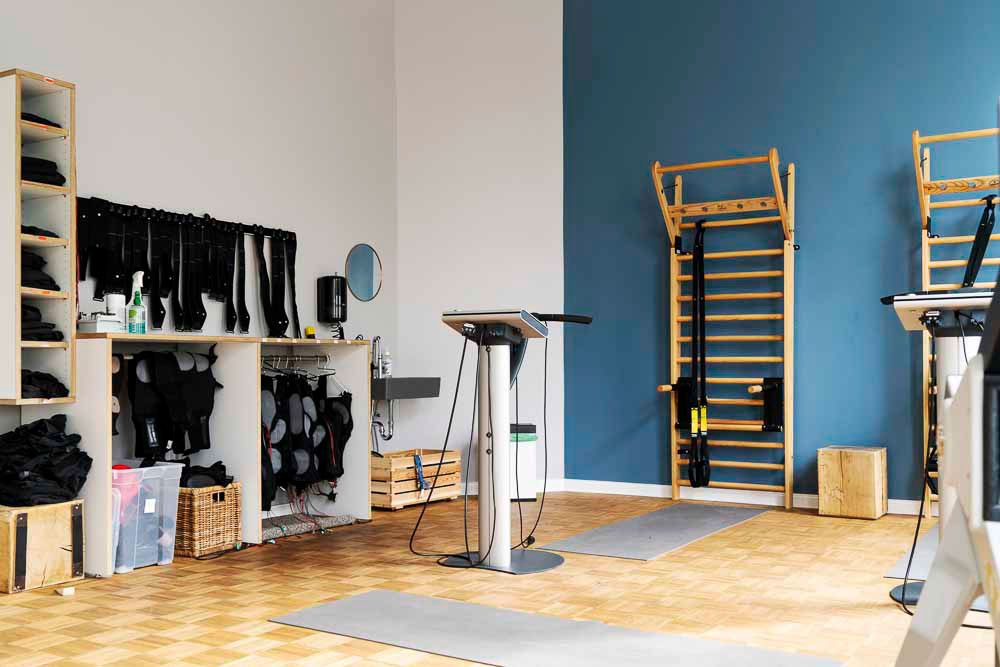 EMS
Wir trainieren Euch individuell unter Strom, damit sich sowohl Rücken, Körperform und Beckenboden, als auch Eure Laune spürbar verbessern … Und das mit nur 20 Minuten Training pro Woche.
Du kannst sowohl das EMS Training als auch die EMS Beckenboden Therapie bei uns buchen!
Probetraining:
40 min. = 40 Euro / wird angerechnet beim Kauf einer 10er Karte
EMS BBT Einzeltraining 10er-Karte
EMS Beckenbodentherapie Einzeltraining 10er-Karte
(10 x 20 Minuten)
tsar® – The secret of active regeneration
Tsar® ist ein einzigartiges, rasch wirkendes und nachhaltiges Trainings- und Regenerationsprogramm, welches Deine Spannungen reguliert, Deine Haltung optimiert, Deine Leistungsfähigkeit steigert und Deine Regeneration beschleunigt. Ein Ergebnis wird sofort spürbar und sichtbar, Du gelangst zurück in Deine Kraft.
Mit wenigen Mitteln und dem help yourself Programm kannst Du auch zu Hause diesen WOW Effekt weiterführen.
Weitere Informationen unter www.tsar.at
80 Minuten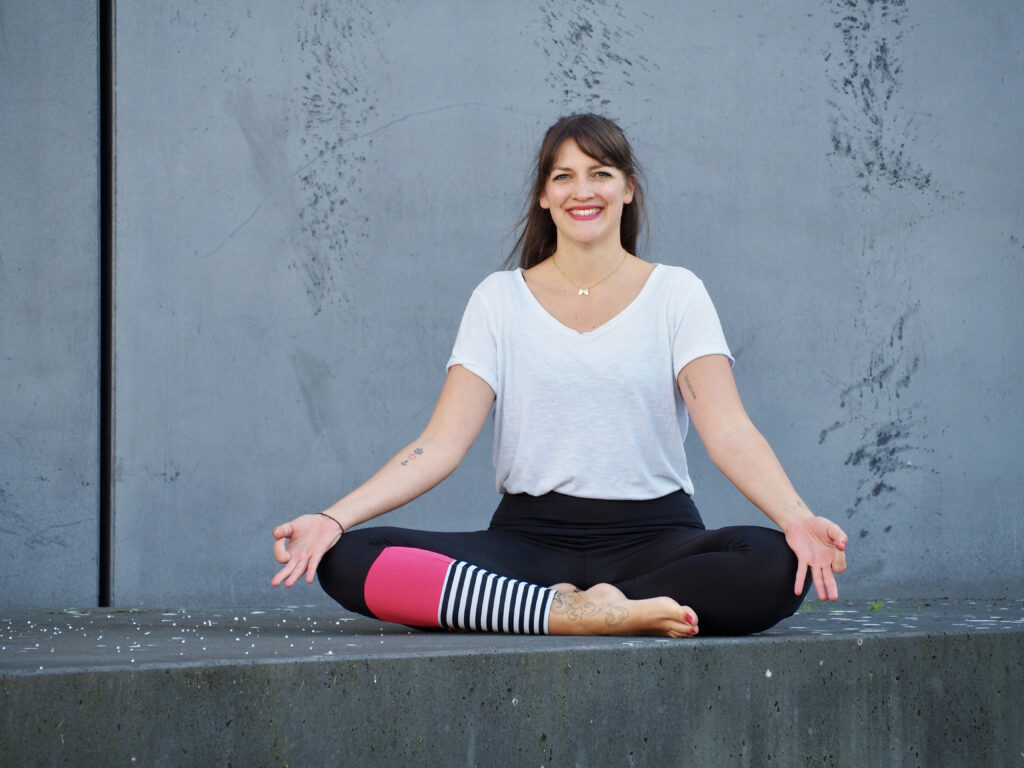 Hatha – Yoga
NEU Start am 23.03.22
Mittwochs 18-19 Uhr
Die Balance von Sonne und Mond, hell und dunkel, Licht und Schatten, Wärme und Kühle, weiblich und männlich – darum geht es beim Hatha-Yoga. Denn die Silben Ha und Tha stehen für die Sonne und den Mond. Weil diese Balance im Alltagsgewusel schnell unter die Räder kommen kann, möchte ich euch in meinen Yogastunden helfen, sie (wieder) herzustellen. Gemeinsam schaffen wir einen Raum zum Loslassen, Atmen, Sein. 
Die Asanas (Körperübungen) werden bei dieser Art des Yogas länger gehalten, sodass Wärme entstehen kann, die in den anschließenden "Nachspür-Momenten" wieder abfließen darf. Damit alle Teilnehmenden entsprechend ihrem ganz persönlichen Körperempfinden Yoga üben können, biete ich die Asanas in verschiedenen Varianten an. Eine Abschlussentspannung sowie kurze angeleitete Meditationen oder Pranayama (Atemübungen) schließen die Stunde ab und festigen die geschaffene Balance und Ruhe.
Matten sind vorhanden, aber du kannst dir gerne ein paar Socken, eine Decke oder ein Tuch mitbringen. Etwas zu trinken, solltest du auf jeden Fall dabei haben.
Weitere Informationen unter